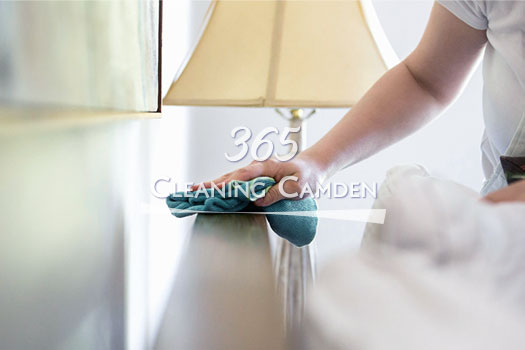 The truth is that the tenants are looking for their bond back and the landlords- for their next tenants as fast as possible. That's why the pristine condition of the rental property is essential for both of the parties and it is even arranged in the tenancy agreements. Unfortunately, many tenants underestimate this aspect and it leads to unpleasant argues with the landlord. Better vacate the property without any headaches and benefit from our end of tenancy cleaning services in Harlesden.
We conduct our business to high standards of honesty and efficiency. That's why we have established ourselves as the leading trader and we strongly stand behind our position.
We are totally devoted to our job and we are very strict when it comes to quality. We understand the full dimension of such project and we are not selective in our job, but we clean absolutely everything from top to bottom. After our cleaning session, the property will look as if you have never been there.
Prestigeous end of tenancy cleaning services
End of Tenancy Cleaning
Price
Studio Flat

from £

79

One Bedroom Flat

from £

137

Two Bedroom Flat

from £

159

Three Bedroom Flat

from £

181
Our cleaning techs is our driving force. We have invested heavily in their development and we always encourage them to conquer new peaks. The stick and carrot approach is not necessary with us, because they are initiative people, who embrace every task with great enthusiasm and determination. They are not rushing through the place, in an attempt to leave as soon as possible, but pay attention to every detail.
What is the best advantage with our end of tenancy cleaning services is that our revered customers in Harlesden don't need to supply any materials. We are totally prepared with a full arsenal of the needed equipment. The only thing, which we need is access to the property, everything else is our responsibility.
The combination of hard-working cleaning team and powerful weapons against the dirt give us the confidence to back up our words with a guarantee. That is meaningful enough for our professionalism.
Our end of tenancy cleaning services are available 7 days a week in all Harlesden. Our friendly representatives will help you co-ordinate an appointment, which will keep your agenda intact. We are always strict in our arrangements, because we value your time. Where we stand ahead our competitors are the following list of privileges:
Friendly and comprehensive approach to our customers
Guarantee for splendid results and deposit refund
All the needed cleaning materials, with no extra charge
Transparent policy and fair rates
Complete peace of mind and worry-free way of work